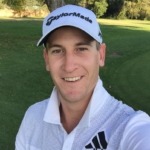 Andrew Lamont
PGA Diploma, Graduated 2015
Assistant Head Professional, Bryanston Country Club
Club Fitter for Taylormade and Titleist

The key to my success, is building relationships, not only with employers, but with customers. And never say no. If you need to work longer hours or harder than everyone else, DO IT!! In dealing with customers, be sure to manage their expectations. Never over promise and under deliver!

TGSE enabled me to follow my passion by giving me a solid platform that prepared me to take on the golf industry. They were not only theory based, but provided me with practical experience. So I knew what I was getting myself into.

If you are considering getting into the golf industry, TGSE is a great platform, because you can not only do your PGA Diploma, but you can build long lasting relationships. It will prepare you for what is ahead of you. In all aspects of the golf industry, from running a shop, to coaching on the range. Anything you require in the golf industry TGSE will prepare you.

Current TGSE students; this is your time to learn and grow within yourself. The TGSE team is there to help you, if you show them you are there to be serious, they will be serious with you. You will get out, exactly what you put in. It isn't easy to find a job, so start making relationships right now! If you go play somewhere, be sure to introduce yourself to the head pro, thank them for your golf. Everyone needs to start somewhere. Why wait?
Christopher De Beer
PGA Diploma, Graduated 2015
Current Position: General Manager, Pebble Rock Golf Estate

"I run most of the operations at the Golf Club, which includes; Management of Staff, running events and functions, overseeing golf days, keeping control of all stock both coming in to the club and then being distributed, applying good marketing techniques to help further the club to greatness. The best part of my job is seeing a smile on a happy satisfied customers face, and on the faces of my staff.

TGSE helped me understand the fundamentals of how to run a Golf Business/Club. It taught me many valuable techniques and skills needed to be able to succeed in the golf industry. The best things for me about my time at TGSE were being able to receive the best coaching for my golf, and to receive the best educational platform to help me along my golf industry career.

I think the key to my success has been that I always give my all in everything I do. I worked extremely hard to be where I am today and it took a lot of time and effort, and a lot of sacrifices along the way but in the end it was worth it. I also think it is because I treat everybody with respect and dignity and equality."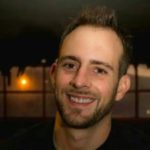 Gerrit van Niekerk
PGA Diploma, Graduated 2012
Current Position: Sales Manager, The Pro Shop Fourways

"My role involves ensuring the sales team/store reach monthly targets, monitoring of stock levels, that staff merchandise the store in according with company standards, and general customer relations.

TGSE was pivotal in providing me with all the right tools to enter the golfing industry. It gave me a broad and in-depth overview of almost everything one would need to pursue a career in golf. One of the best things about my time at TGSE was the life-long friendships that I made. We are all connected now and able to plug into one-another across the world.

TGSE provides you with a solid base from which you can enter, not only the golf industry, but various other avenues to forge a career with substance. I am true thankful for the opportunities created for me. To current students, work hard and enjoy it! Before you know it it's over so make the best of it!

The key to my success so far is my work ethic, my hunger to learn and the support I receive not only from the company I work for, but from friends."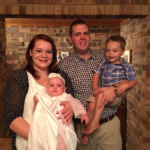 Simon Riekert
PGA Diploma, Graduated 2012
Current Position: The Pro Shop (Morecorp), Retail Buyer

I'm currently in charge of sourcing, buying and ranging of all accessories (all products except clothing and hardware) for The Pro Shop retail group (all 9 stores). Responsibilities include planning buying strategy, managing and planning budgets for monthly spend, constantly improving buying strategy to run portfolio lean and profitable, monthly line reviews and detailed item analysis, weekly portfolio pricing to keep competitive locally and internationally, product and service negotiations, planning and running promotions monthly and annual sales as well as communication and control of portfolio to nine stores locally, maintaining a world class and consistent experience throughout. My previous position was as Golf Director at Euphoria Golf Estate.

From my 10 years' experience in the golf industry TGSE is by far the leading institute, all staff actually care about every single student's future and will go out of their way to help you succeed. TGSE is well known in the industry and everyone knows that if you have attended TGSE you are a better candidate. To me the best part was having the leading person in his field giving lectures and them not treating us like a student only, you become a friend. These relationships are the most important thing I got as I still call on them from time to time.

My advice to current students would be to use every minute at TGSE to the best of your abilities. Every piece of knowledge provided by TGSE is key to your personal success. The reality is that golf is currently stagnant, opportunities are scares and not all of us make it on tour (although that is the dream), you have to be better than the guy next to you applying for the same role and if you apply yourself every hour of every day spent at TGSE you will be.

The key to my success so far is that I try to learn as much as I can from everything I do, this knowledge has grown my confidence within the industry and has allowed me to move up quickly. In the current golf industry if you are not willing to constantly learn and better yourself you will be left behind.